At EHS, we intend to equip as many healthcare providers with products, technology, and solutions from our reliable partners so that we can reach, assist and treat as many patients as we can.
This particular segment focuses on all of our products that equip hospitals and healthcare institutions to enable and facilitate the day to day operations. We provide the following products and solutions: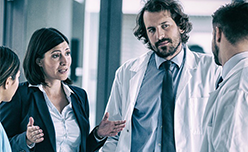 EHS turnkey projects department plays a significant role in offering comprehensive Solutions to create medical facilities that suit the client's requests and requirements while adhering to industry environmental standards, partner product installation standards and customer quality standards. Over the years, we have executed several large, full-spectrum healthcare assignments for public and private sectors, such as the Ministry of Public Works, Ministry of Health, Dubai Health Authority, CCAD, ADNOC, SEHA and has set an excellent track-record in deploying full-fledged healthcare turnkey operations in the region. Led by a committed team of professionals, consisting of PMP certified project managers, qualified architects/designers and medical equipment planners this business unit takes full responsibility for the entire project cycle; right from Analysis, Estimation, Value Engineering, Securing, Implementation and Issue Management till Project Handover.
GET IN TOUCH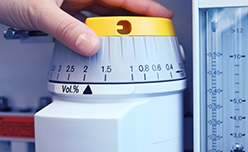 EHS offers a unique full Package medical engineering solutions consist of Medical Gas piping system, Modular Operating Rooms with OR integration, Pneumatic tube system and Architectural Products (BHU, Pendants, NCS). This business unit works closely with planning engineers at the early stages of the project and offers design, load calculations, HVAC pressure calculations, purity testing, etc. to ensure full compliance to the authority requirements and implement the project as per the standards with aesthetic feel.
GET IN TOUCH